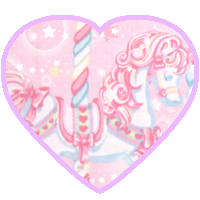 Hoy era jueves, ha sido un día un poco malo por el viento y el frío que ha hecho pero bueno, la verdad es que hoy he estado especialmente contenta ;) He ido a comer con mis compañeros de trabajo (Carol y Henry) a un restaurante japonés (recomendado por Carol) y la verdad es que me ha encantado!
Today is thursday, it was a bad day because it was windy and cold like hell, but well, anyways i was glad today, i went to eat with my work's mates (Carol and Henry) to japanese restaurant, and i liked it!
Se llama Kintaro y el menú entre semana está solo a 8,90€! sin las bebidas, es buffet e incluye postre..total que he comido muchísimo =P
The restaurant's name is Kintaro and it have buffet for lunch in week for 8,90€ without drinks, and it is with dinner too! so i ate a lot =P
+34 913 992 888

Calle de Fernández de la Hoz nº 70

Madrid

No he hecho foto a todo porque tenía tanta hambre que se me olvidaba!
I didnt pics to all because i was hungry and i forgot it and ate it fast!

la bebida - drink

ensalada - salad



pollo y cerdo - chicken & pig
sushi
Además he recibido hoy una carta de Mikael ;D cuteeee!!!!
A letter from Mikael arrived today ;D cuteeeee!!!

Y he estado rehaciendo mis adornos del móvil y el broche...las fotos son tremendamente malas por ser del móvil pero intentaré hacer otro día con la cámara de mi padre

I did my phone deco and my brooch...the pics are bad because i did them with my phone, i will try to do them with my dad's camera another day..
broche - brooch

colgante de móvil (1 lado) - phone deco (1 side)


colgante de móvil (2 lado) - phone deco (2 side)

anillos - rings
Espero que os haya gustado
Enjoy it!