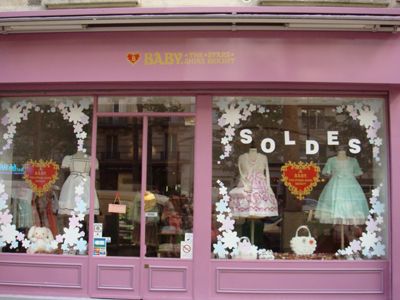 Buenos dias queridos lectores!!!
Hoy voy hacer un post de como pedir a
Baby Paris
. Y os preguntareis ¿porqué pedir a Baby Paris cuando puedes pedir directamente a
Baby
(en Japón)?
Para nosotras, las chicas de Madrid, que nos cae todo en Aduanas, esta opción es muy interesante, porque aunque es un poco más caro que baby japon compensa no pagar aduanas. Asi que, si tambien es tu caso, puede interesarte!
Además, muchos creen que sólo se puede pedir lo que hay en la tienda. No es cierto, puedes pedirles cualquier cosa que este en Baby japon, incluso las reservas.
Las instrucciones:
Please write down the format below in your e-mail.
bssbparis@mac.com
Reference number
Name of the item
Telephone number
Name
After we receive your orderWe will check our stock, and respond you as soon as possible.(There is a possibility that we might not have the stock)
Please check the total amout from our confirmation mail, and please pay by bank transfer(For the customer who live outside of France : We only accept payment by bank transfer)

PRICES AND TAXES Product prices are indicated on the technical sheet of each product. Prices are in Euros. Taxes are included in the price.


Payment by credit card Please place your order normally on our website.